Walmart Employee Fired For 'Gross' Thing He Did There Every Day For 20 Years (Photos)
A Walmart employee of nearly 20 years was reportedly fired for giving customers hugs and helping them find deals.
A social media campaign was launched in support of former Walmart employee Frank Swanson after he was fired from a Missouri location. Management reportedly did not like that Swanson gave hugs to customers.
"I was asking the ladies if I could give them hugs before I hugged them," Swanson told ATTN. "They said yes."
Management reportedly asked Swanson not to give hugs to customers unless they gave permission. However, the employee said he was fired despite the fact that many customers would allow him to hug them.
Swanson was fired following an incident in which a customer was trying to price-match a competitor. Swanson offered 50 cents off her purchase to match the competitor's price.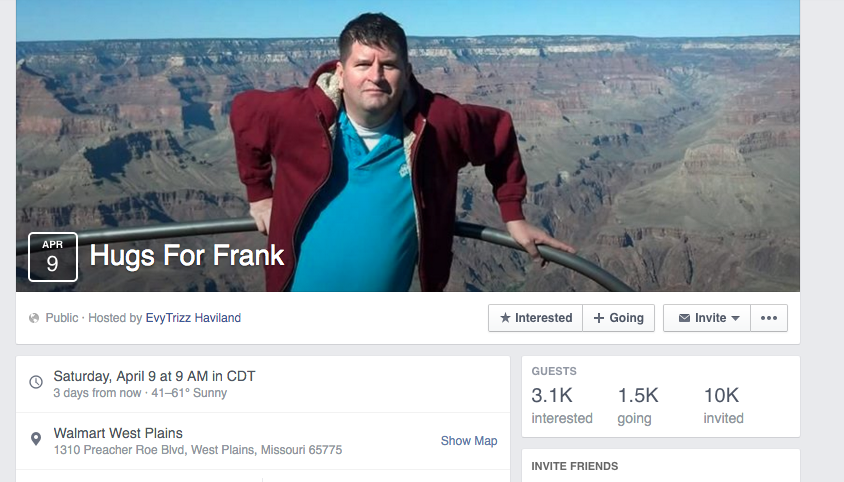 "I was checking out a lady who had some iced tea," he said. "Someone had it on sale in town."
Swanson was fired for giving the customer a discount even though the customer did not present the competitors' ad to prove the lower price. He later found the ad, which in fact showed a discounted price.
"Frank drove to Willow Springs this morning and had them go back into their archived papers, and just like Frank remembered, [in the] bottom right corner [there was an ad for] Red Diamond Iced Tea on sale at G&W Willow Springs [for] $1.98 and [the Walmart Frank works at] price matches Willow Springs," said Swanson's brother, Drexel. 
A spokesperson for Walmart later responded to Swanson's firing in a statement: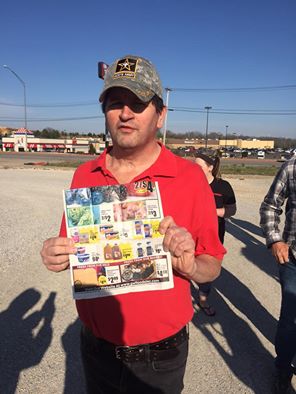 Letting an associate go is never easy. It is important to note that we have a progressive discipline policy where performance issues move an associate to the next step. For this associate, point-of-sale policies had not been followed in some instances. A recent violation of those policies moved the associate to the final step of our discipline process, resulting in his dismissal.
Many people called for Swanson to be rehired by the company following his firing.
"Walmart has been known to find any excuse to fire employees that are getting closer to retirement," one Mad World News reader commented on the site's Facebook page. "No one ever retires from Walmart because the big box giant will find a way to fire them."
"Customer service, this employee delivered!!" wrote another commenter. "Walmart, you have great employees like this and you turn your back on them, shame on you!! Do the right thing like your employee did, honor your word!!"
"Walmart only cares about the almighty $$$ not their customers!" chimed in another. "And most employees are rude so when you find one like him he is definitely a keeper! Prayers for him!"
Sources: ATTN, Mad World News/Facebook / Featured Image: Walmart/Flickr / Embedded Images: Facebook via ATTN